Categories:
Other Brands


Mens Classic Long Wallet, Large Model - Beautiful Designs Is Carved Out Of Cowhide - Handmade
- Hand-Made Patterns And Coloring:Elephant
- Material: Cowhide
- Zipper Closure Pocket
- Size: L*W*H 20.5cm×10.5cm×4cm
- This Wallet Come With Dust Bag, Box
- Have In Stock
Each Accessory Is A Work Of Art - Handmade [ Cowhide Art ] - Carved Out Of Cowhide !
Bags And Accessory Can Also Be Custom - Made To Suit Your Own Requirements.
Buy Designer Handbags, Best Price And Quality! Free Worldwide Shipping, Free Returns!
A Great Selection Of Genuine Leather Handbags,Totes, Clutch, Designer Shoulder Bags, Wallets & More!
Each Bag Is A Work Of Art, (Can Custom-Made) Handmade [ Cowhide Art ] - Bags Are Carved Out Of Cowhide.
comnum(0) tbcount(0) tbcount(88)
Categories:
Other Brands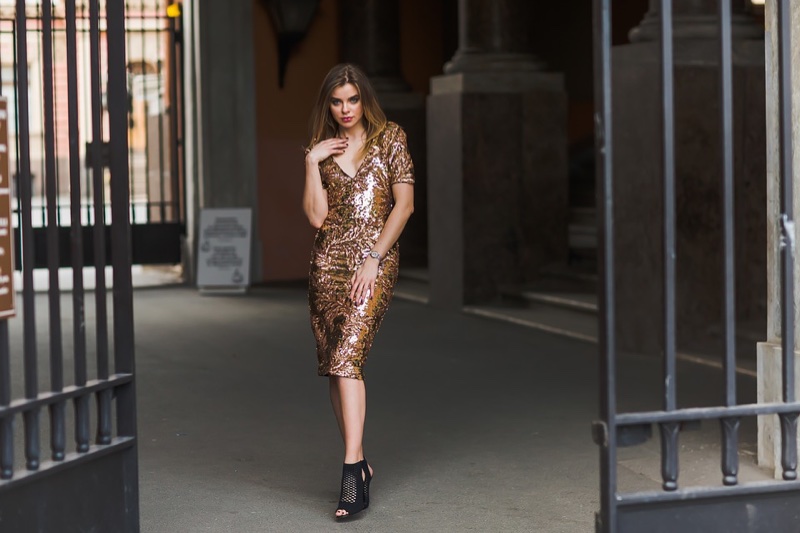 Photo: Pixabay
The summer season is here, and when it comes to updating your wardrobe, looking for cute dresses is a must! But how can you look stylish yet stay comfortable during the warm weather months? We put together a list of the four top dress trends for the summer. From polka dot prints to sequin embellishments, discover the best trends to follow for summer 2018 below.
SEQUIN DRESSES
Sequin dresses may be a popular choice for nighttime events, but this summer, don't be afraid to wear sequins during the day. The runways of Paris and Milan were filled with sequin dresses. Even if high fashion if out of your budget, you can find affordable styles at sites like Zaful. Rather than wearing a heavily embellished dress, you can keep it simple with a sequined bodice or hemline instead of all over sparkle. A sequined t-shirt dress can bring a casual twist to the glittery style.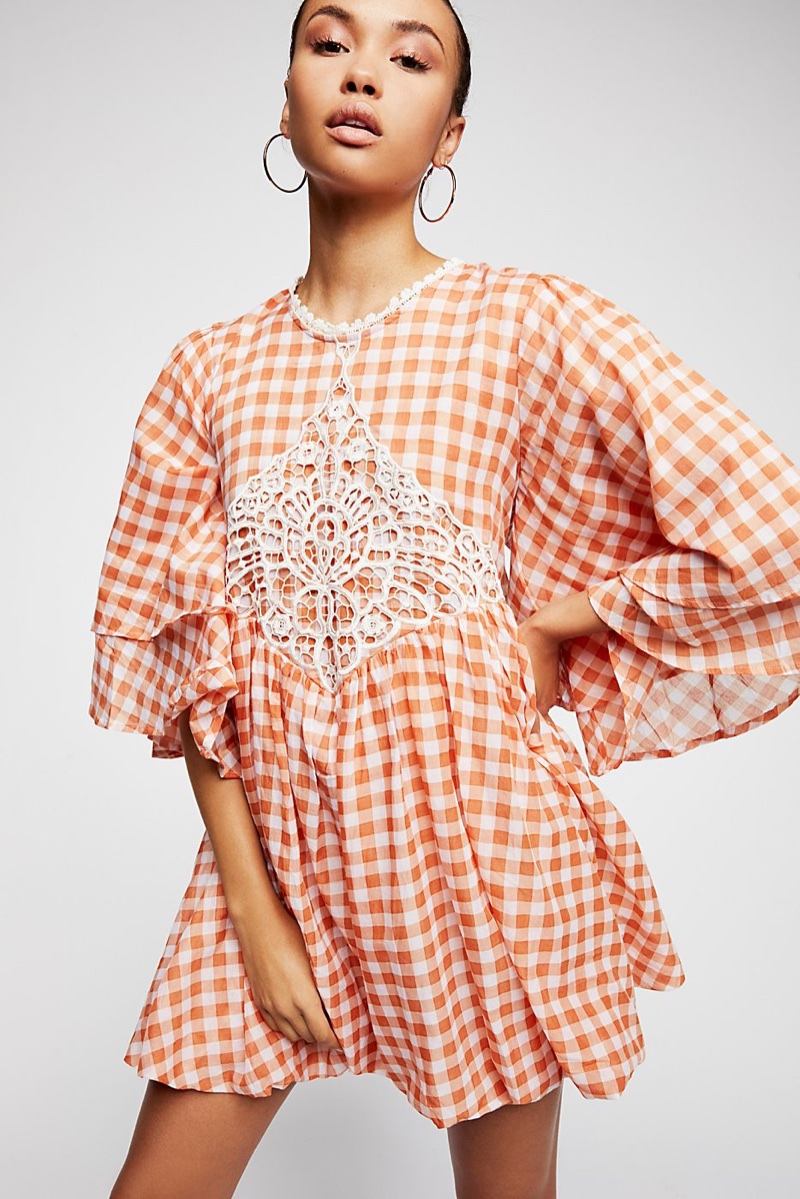 Photo: Free People
GINGHAM DRESSES
Gingham print is back in a major way. Popular in the 90's during the grunge era, this checkered pattern can be worn in so many ways. Whether you want to keep it classic in a red and white color combination, or mix it up with blue and pink, gingham can really spruce up your look. Choose from a feminine babydoll silhouette or take on a wrap style. We recommend wearing a gingham print with solid colored shoes. Such a bold print does not need to clash with another.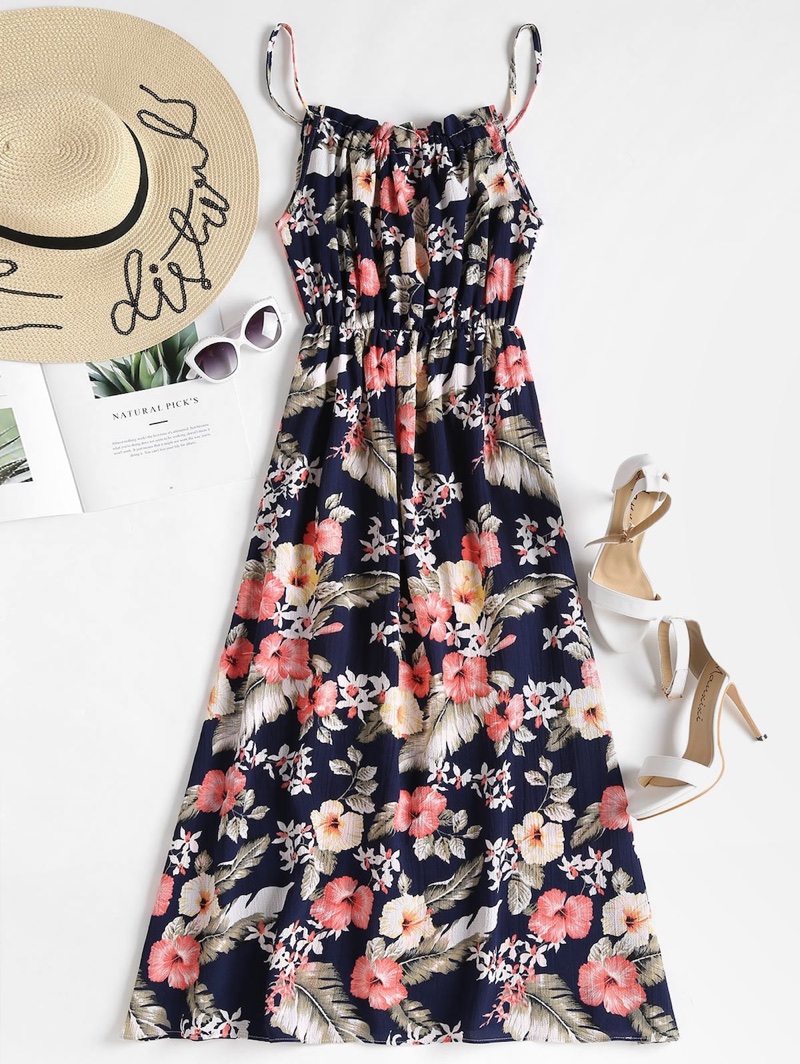 Photo: Zaful
TROPICAL FLORAL PRINT DRESSES
We all know that florals are a popular motif for the spring-summer season. But for this year, one hot trend is tropical florals. Go on a tropical getaway channeling Havana and Miami vibes with a colorful print. Whether you're looking for an off-the-shoulder neckline or tie straps, these patterns can add some serious color to your wardrobe. Whether you want to wear a tropical print dress with high heels or flat sandals, it will keep you looking cool and stylish in the summer months.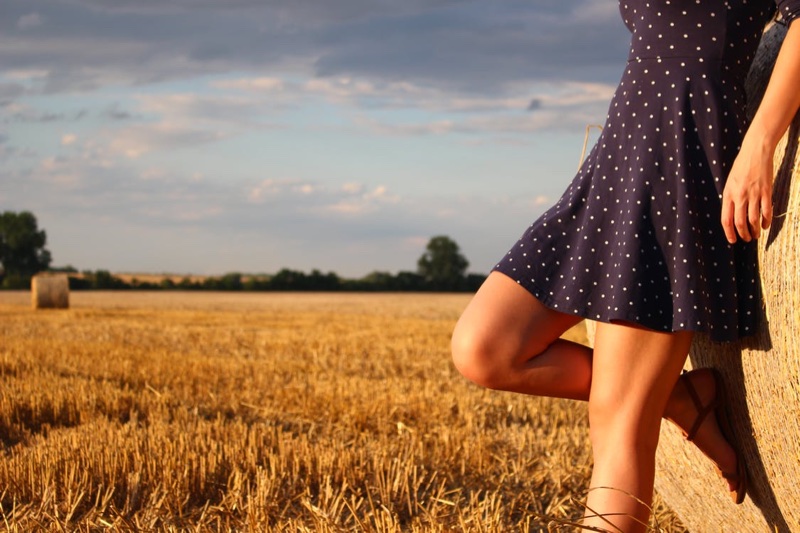 Photo: Pexels
POLKA DOT PRINT DRESSES
The final trend we will be taking a closer look at is the polka dot print dress. From the runways of brands like Valentino, J.W. Anderson and Blumarine, polka dots are now hot again. Keep it simple with the classic black and white color scheme or take a risk with multicolored dots. We love a polka dot print dress in a babydoll silhouette, but you can also wear it in a dreamy maxi dress silhouette. Just look for a style that makes you feel comfortable.
comnum(0) tbcount(0) tbcount(89)
Categories:
Other Brands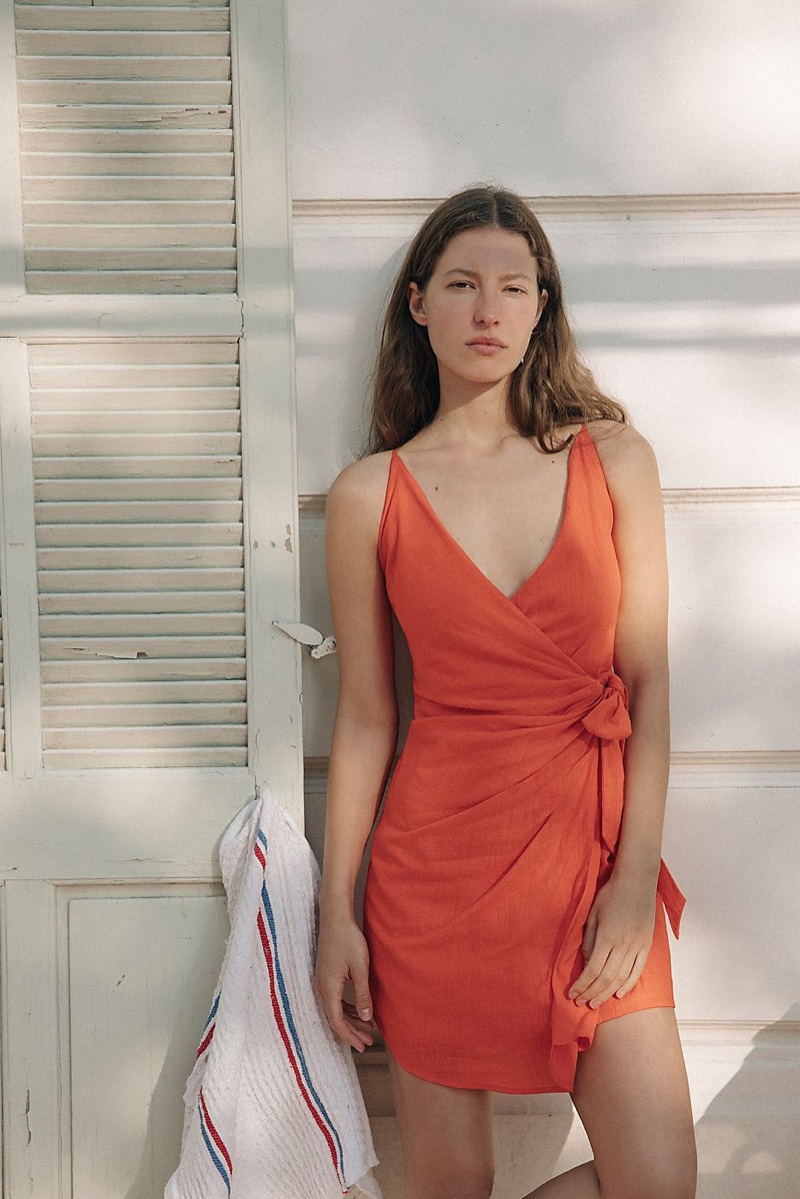 Free People 'Noida' Mini Dress
Free People travels to Provence, France, for its new trend guide called, 'Wild Flower'. The fashion shoot stars model Marlene Kohrs in summer-ready styles. The lookbook features a mix of airy dresses, body conscious sets and crop tops. A color palette of white, khaki, orange and yellow exudes pure warm weather vibes. Paired with slide sandals and woven tote bags, these pieces offer effortlessly chic style.
Related: Summer in the City | 8 Warm Weather Looks From Free People
FREE PEOPLE 'WILD FLOWER' 2018 DRESSES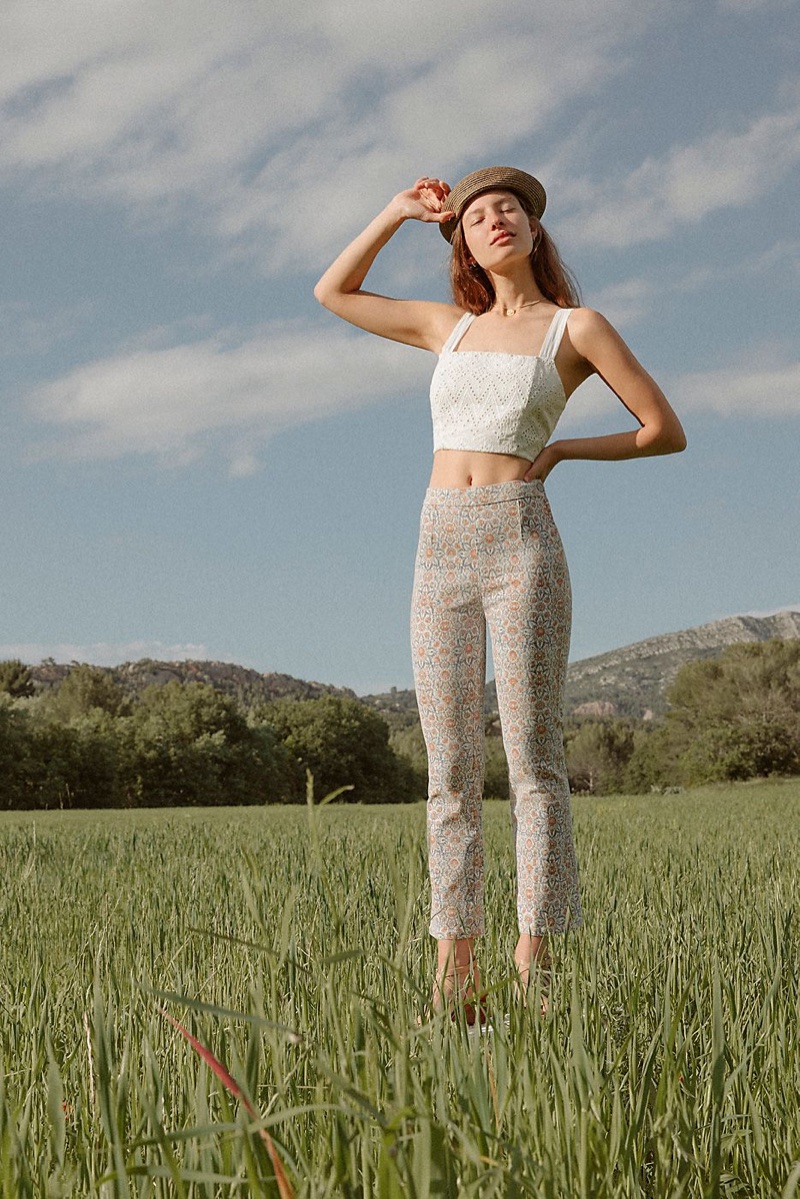 Intimately Free People 'Mon Cheri' Crop Top, Free People 'Frida' Crop Flare Jeansand Brixton 'Audrey' Straw Beret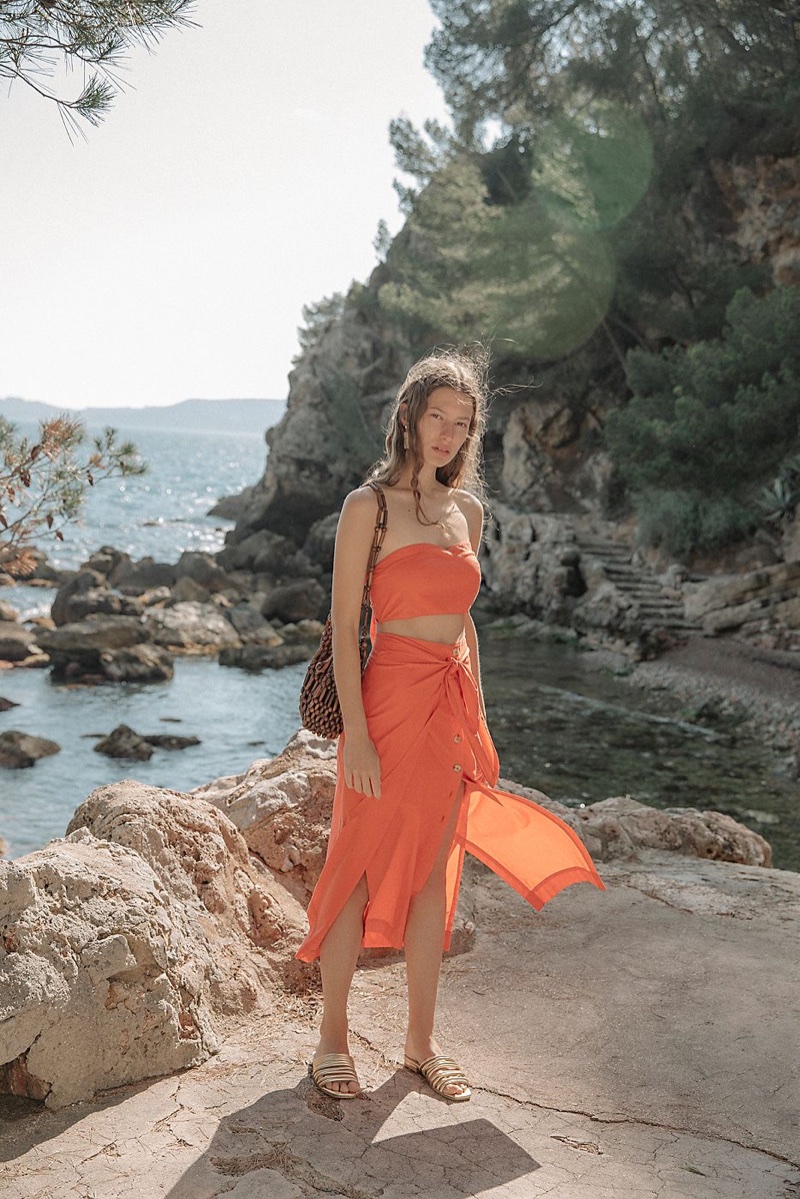 Endless Summer 'Sunny Sun' Set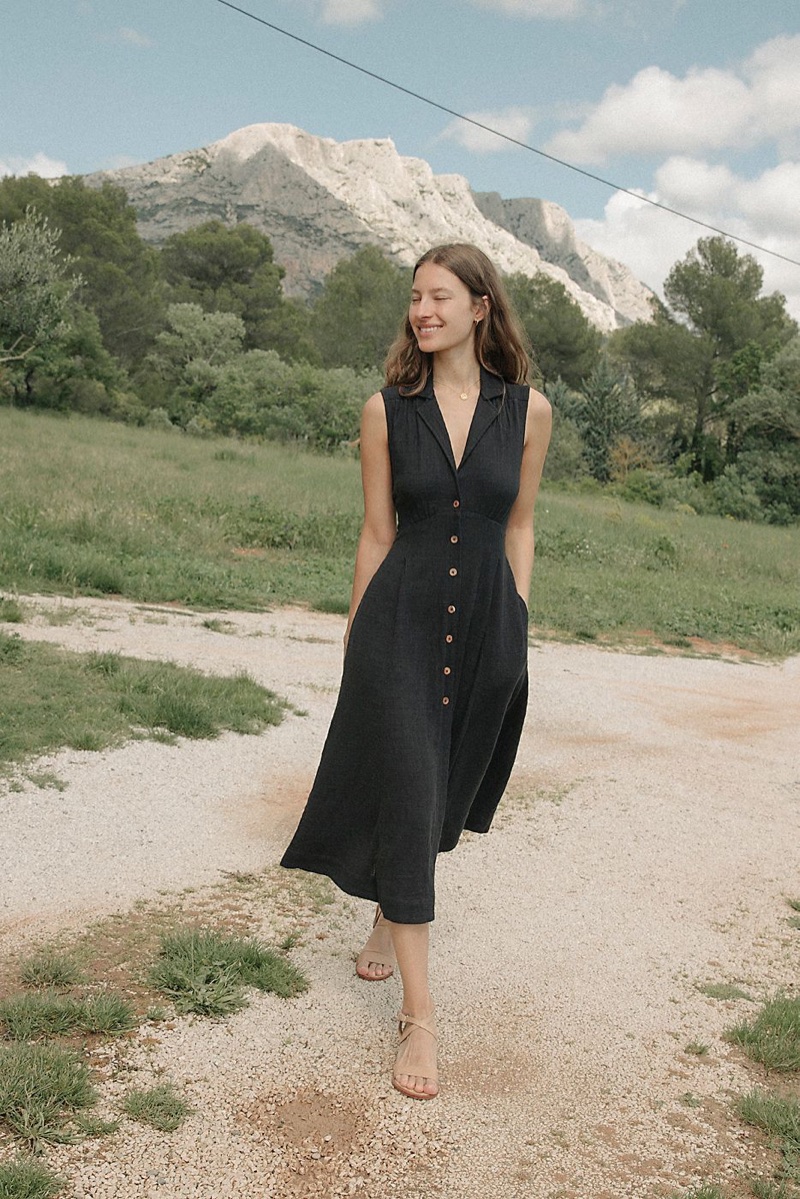 Endless Summer 'Isola' Midi Dress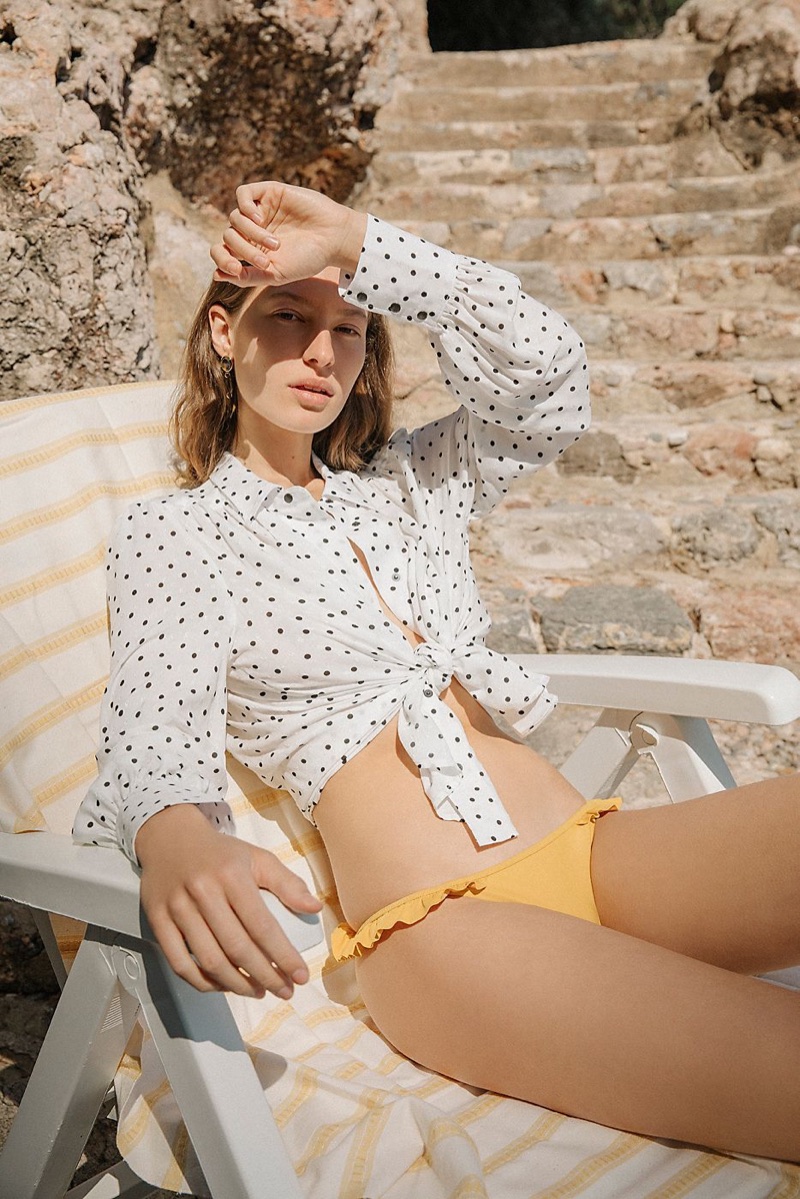 Free People 'I'm Yours' Polka Dot Top and Amuse Society 'Celeste' Cheeky Bikini Bottom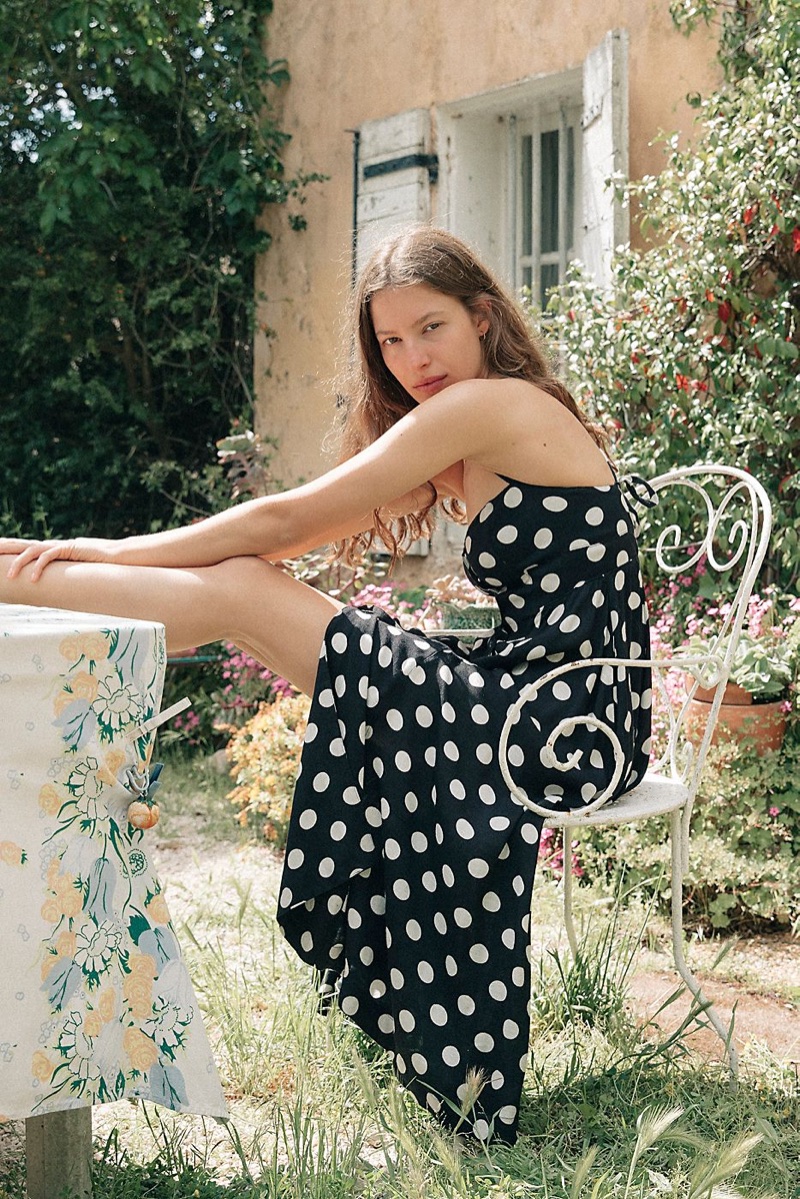 Free People 'The One Dot' Midi Dress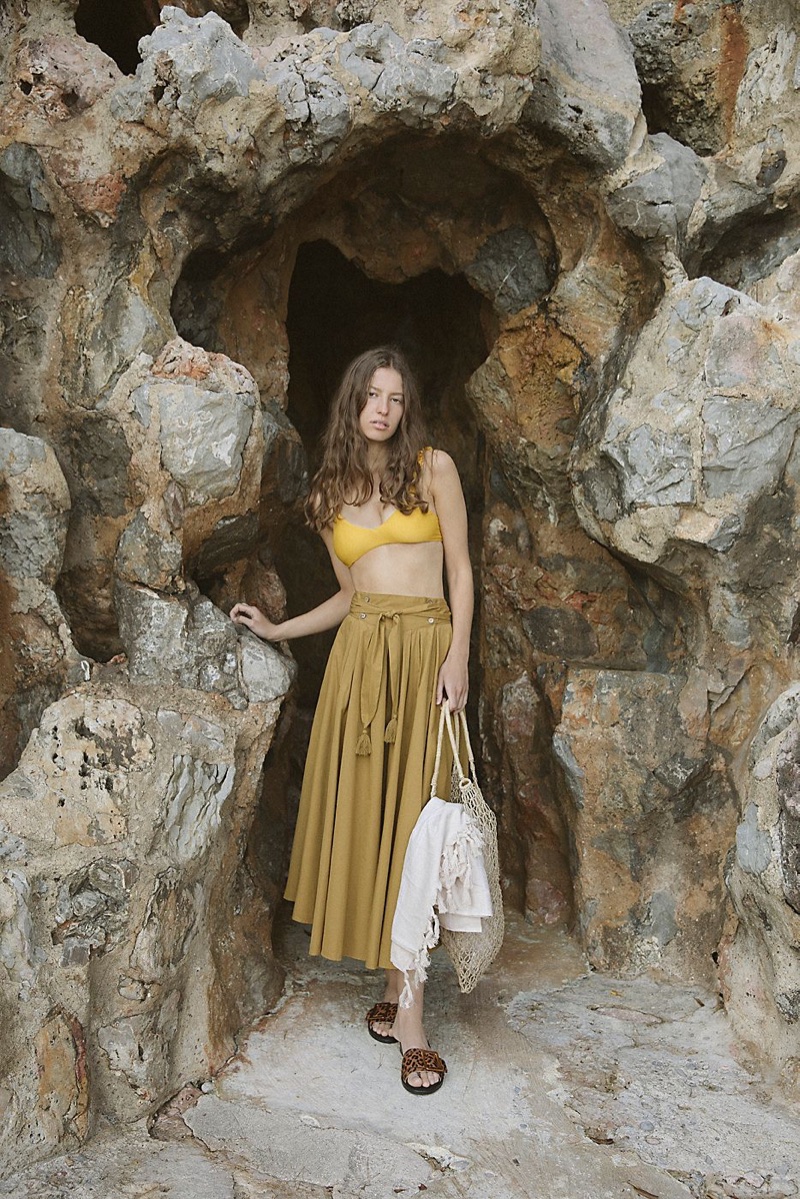 Amuse Society 'Belinda' Bralette Bikini Top, Endless Summer 'Sunrise' Skirt and Jeffrey Campbell 'Drew' Slide Sandal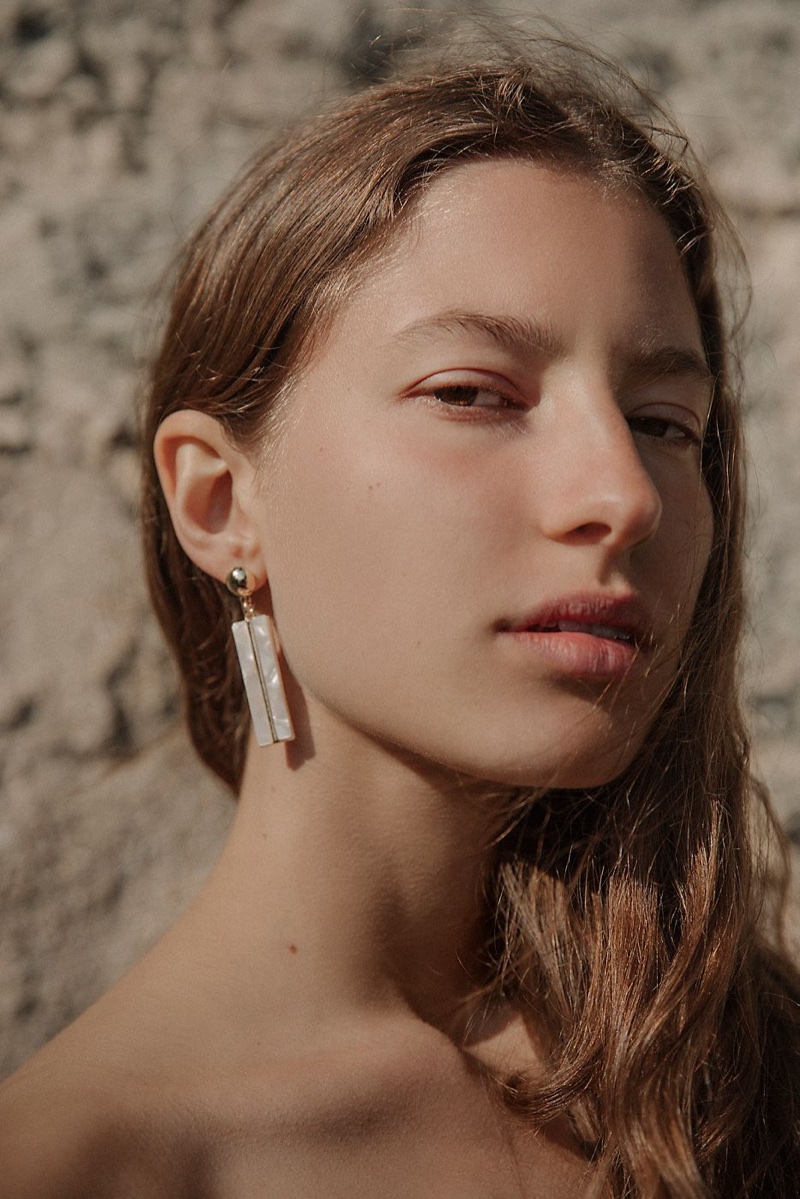 Zhuu Resin Bar Single Earring
comnum(0) tbcount(0) tbcount(84)
Categories:
Other Brands
And so the shopping spree continues. The Chanel Coco Luxe Bag is another addictive handbag from the Spring Summer 2018 Collection Act 1. It's a classic-looking yet fashion forward bag, mixed with the finest details copied from the Boy Bag and the Classic Bag. The Coco Luxe Bag will almost certainly disappear after the season is over. Is it gorgeous enough to steal your heart?
The Design
The Coco Luxe Bag blessed with the part smooth leather and part quilting design. The flap is made in smooth leather but the body is crafted with diamond quilting. But then again, look closer! It's not the same diamond quilting as on the Classic Flap Bag. We call it 'flat quilting'.
But the bag is pretty; the center with a big-sized CC logo in aged gold hardware. The big chain inspired by the Boy Bag. And it also comes with a smaller chain attached to a leather strap for shoulder carry. The leather strap can be adjusted to your comfort. But how comfortable do you want it when you're carrying a beautiful object?
And there's more. The top is made with a gold plate or more like a gold clasp. Gold on the top of the bag is quite famous nowadays; take a look at the Trendy CC Bag.
Have you seen the bag yet? Oh gosh, it features a back pocket including a gold logo plate with CHANEL written on it. It's fabulous from the front to the back, so can you resist its beauty?
The Interior
The Prices And Sizes
Chanel Small Coco Luxe Flap Bag
Style code: A57086
Size: 6.3′ x 9.1′ x 3.1′ inches
Price: $4800 USD, €4490 euro, £4070 GBP, $7540 SGD, $39400 HKD, $5940 AUD, ¥621000 JPY, 23530 MYR, $6250 CAD
Chanel Medium Coco Luxe Flap Bag
Style code: A57087
Size: 7.9′ x 11' x 3.5' inches
Price: $5600 USD, €5300 euro, £4810 GBP, $8900 SGD, $46500 HKD, $8350 AUD, ¥733320 JPY, 27770 MYR
Chanel Coco Luxe Top Handle Bag
Style code: A57088
Size: 7.5′ x 11.8′ x 3.9′ inches
Price: $7400 USD, €7000 euro, £6350 GBP, $11760 SGD, $61400 HKD, $11030 AUD, 36680 MYR, $9725 CAD
Chanel Coco Luxe Large Shopping Bag
Style code: A57089
Size: 9.4′ x 13′ x 3.1′ inches
Price: $10000 USD, €9500 euro, £8620 GBP, $15960 SGD, $83400 HKD, $14960 AUD, ¥1313280 JPY, 49780 MYR, $13250 CAD
More Images And Colors
comnum(0) tbcount(0) tbcount(156)
Categories:
Other Brands
Rising star Angel Rutledge graces the May 2018 cover of ELLE Italy. The model layers up in pieces from labels including Falconeri, Erika Cavallini, Vans and Gucci. For the accompanying spread, Angel poses poolside in images captured by David Burton. Stylist Carola Bianchi dresses the brunette in pretty pastels ranging from lightweight coats to wide-leg pants.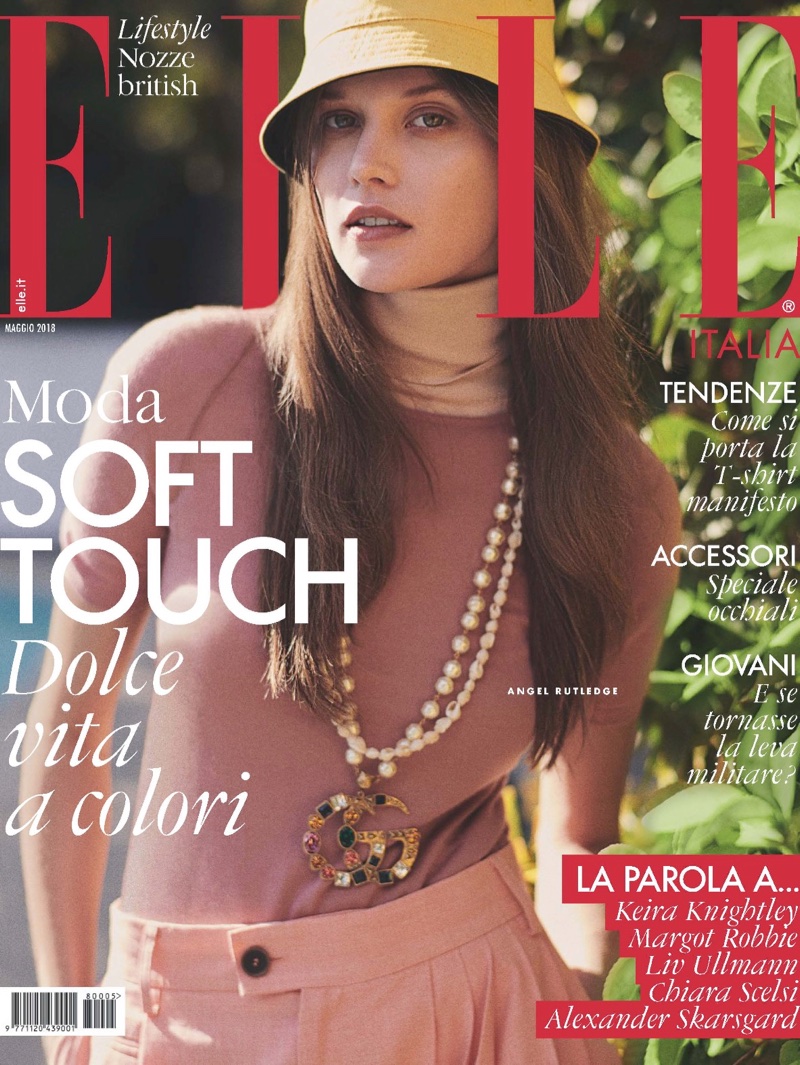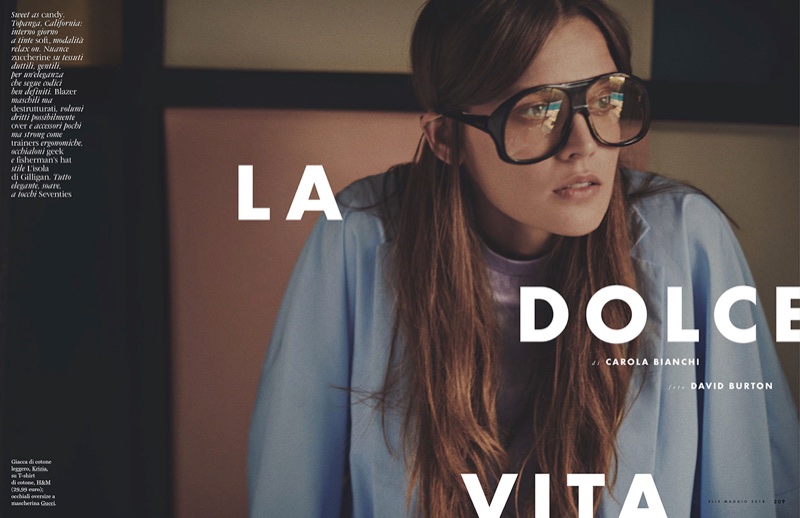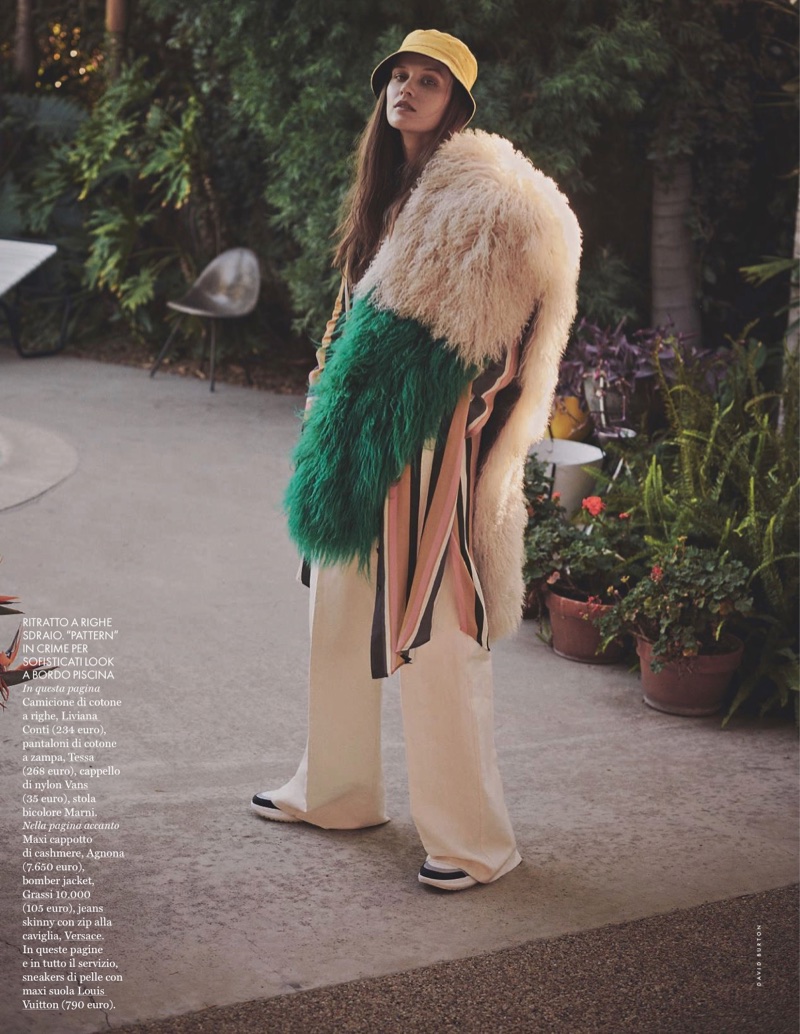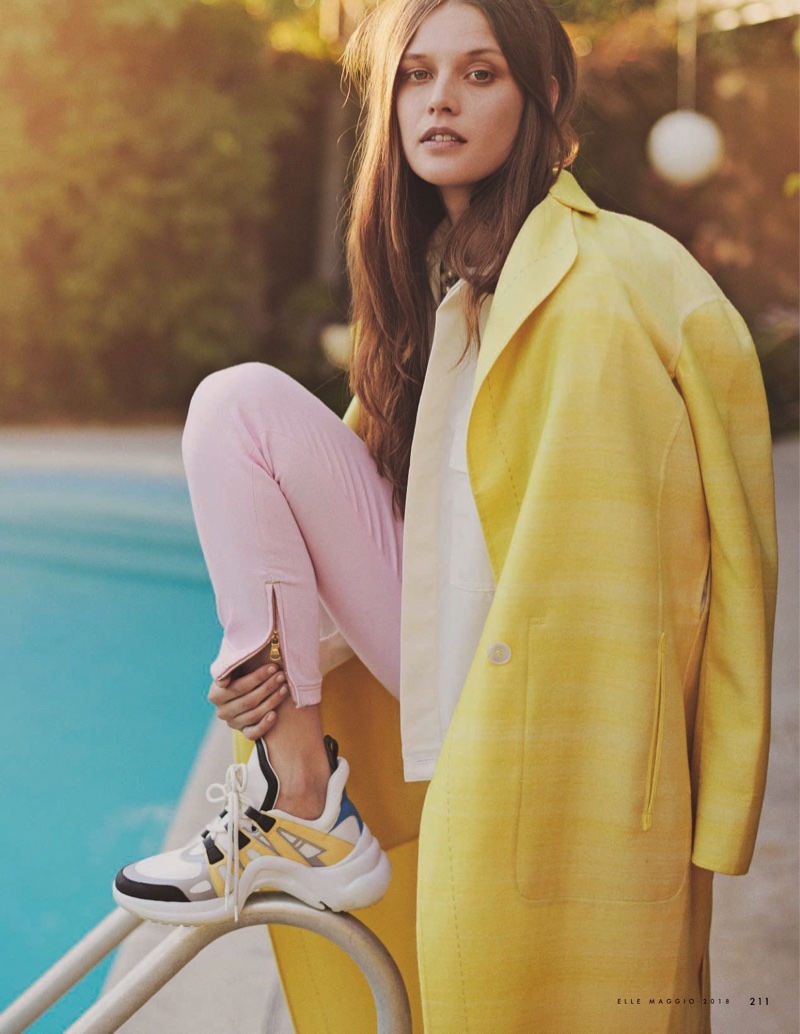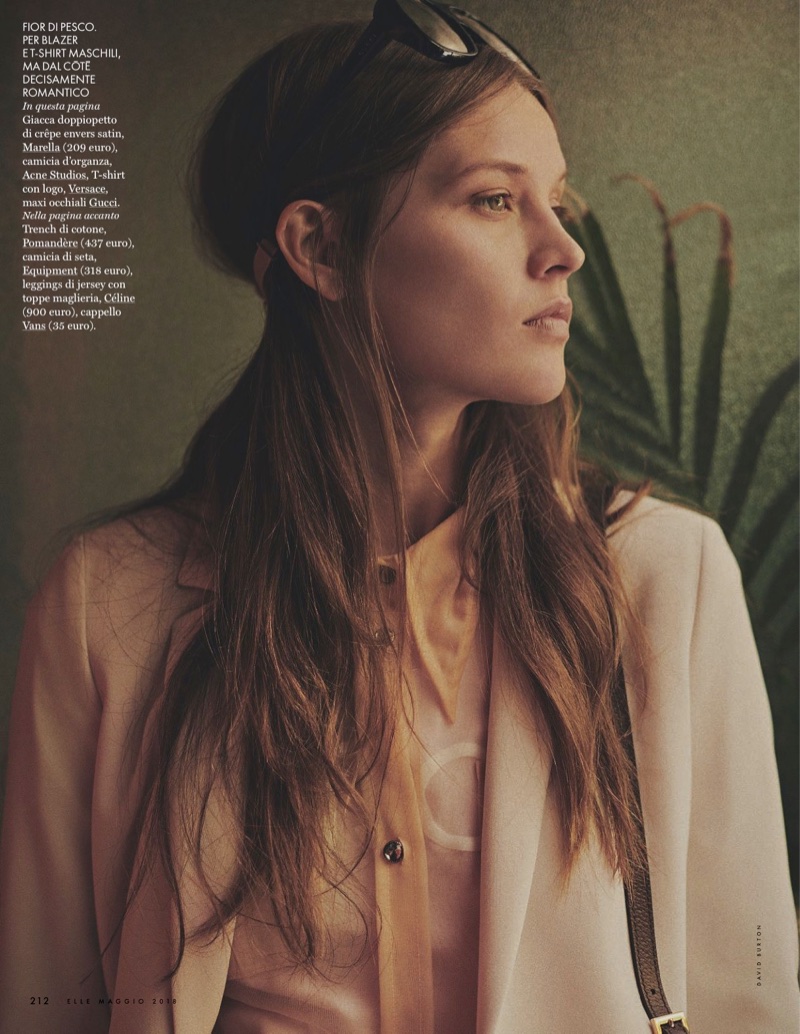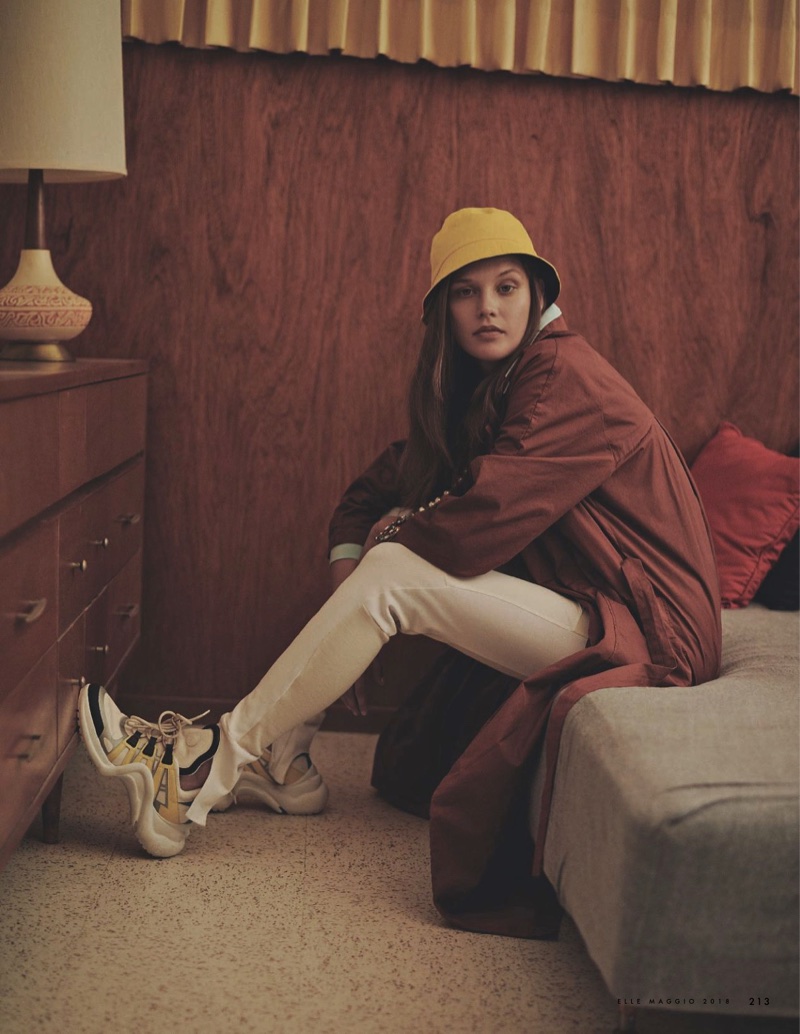 comnum(0) tbcount(0) tbcount(155)
Categories:
Other Brands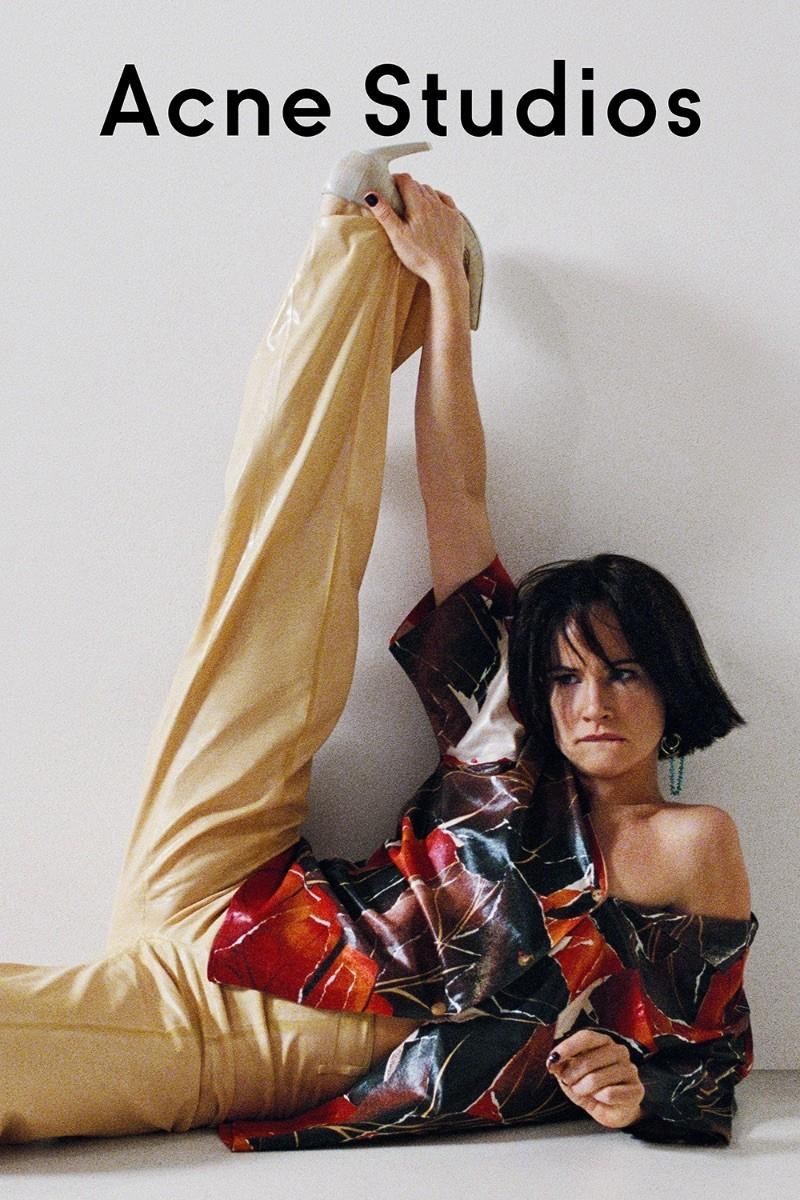 Juliette Lewis stars in Acne Studio's spring-summer 2018 campaign
Actress Juliette Lewis turns model for the spring-summer 2018 campaign from Acne Studios. Photographed by Talia Chetrit, the brunette strikes quirky poses for the studio shots. Juliette tries on the new season's printed blouses, slip dresses and knit sweaters styled by Vanessa Reid. For beauty, hair stylist Malcolm Edwards works on her chic bob with makeup by Fara Homidi.
Flashback: Acne Studios Fall 2016 Campaign Takes the Editorial Approach
CAMPAIGN: JULIETTE LEWIS FOR ACNE STUDIOS SPRING/SUMMER 2018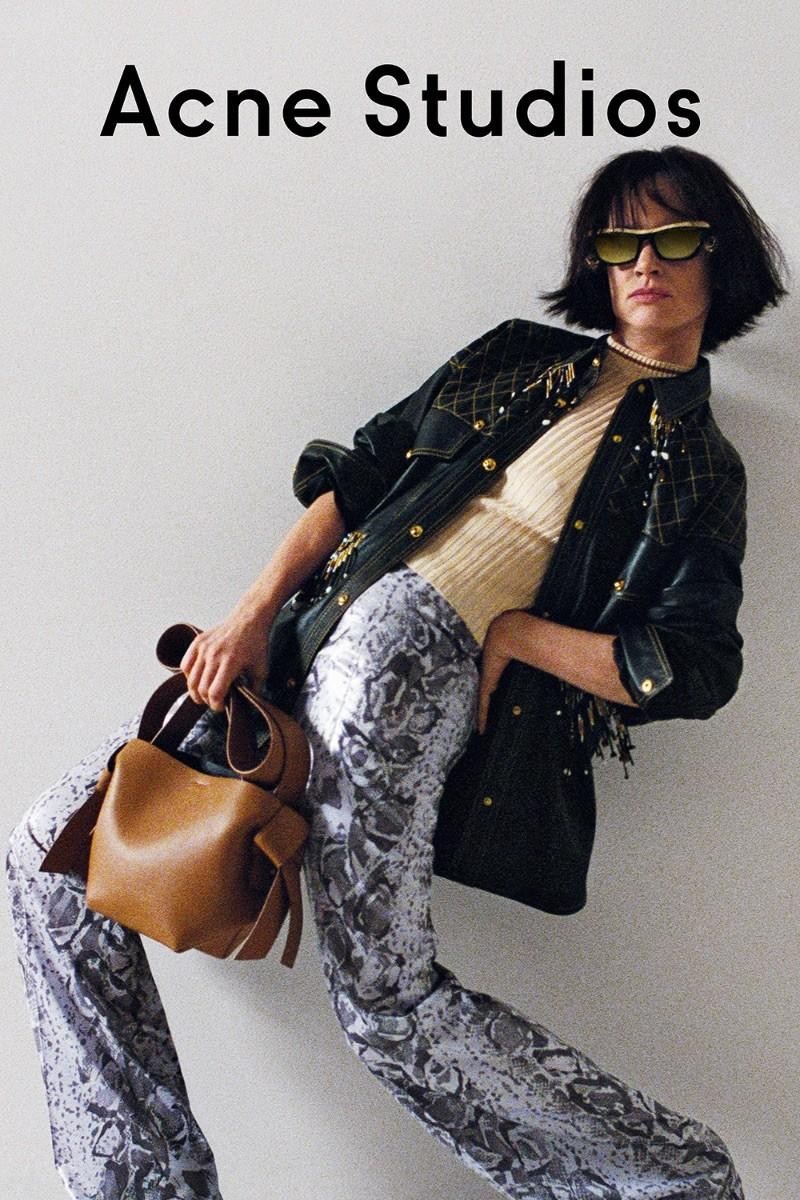 Actress Juliette Lewis fronts Acne Studio's spring-summer 2018 campaign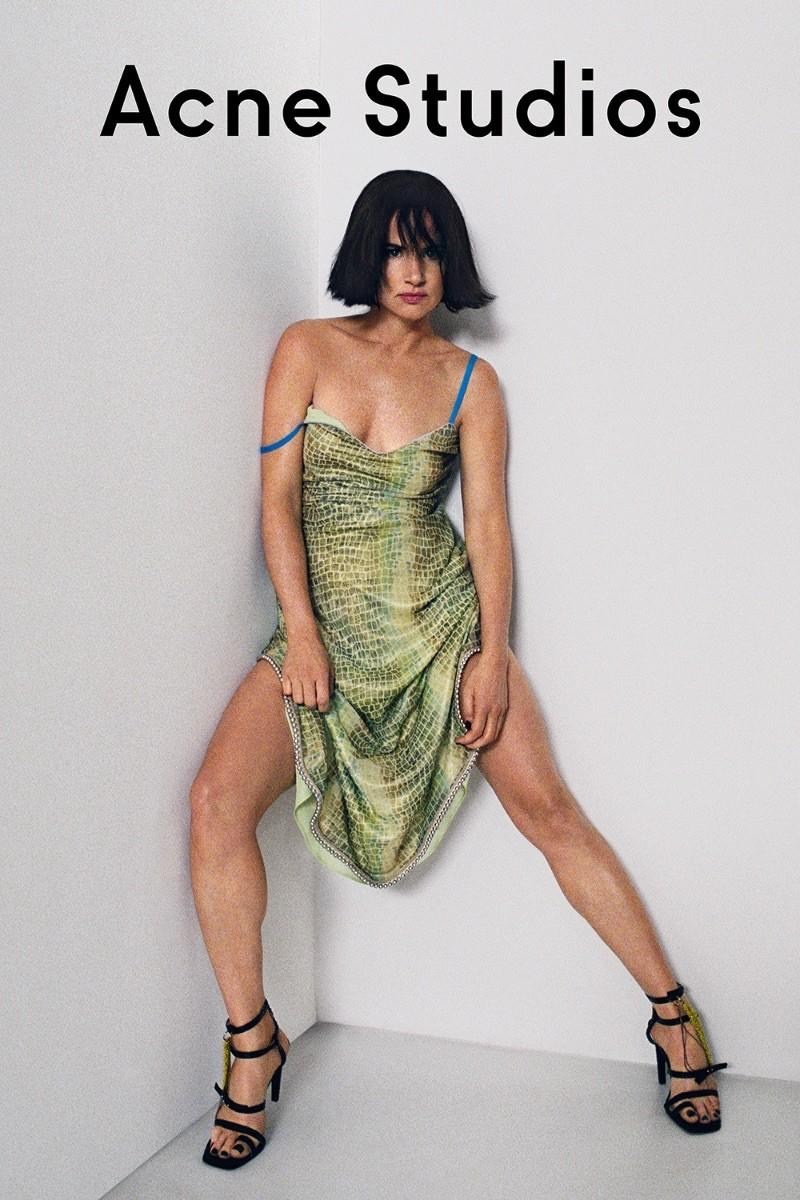 Juliette Lewis wear green dress in Acne Studio's spring-summer 2018 campaign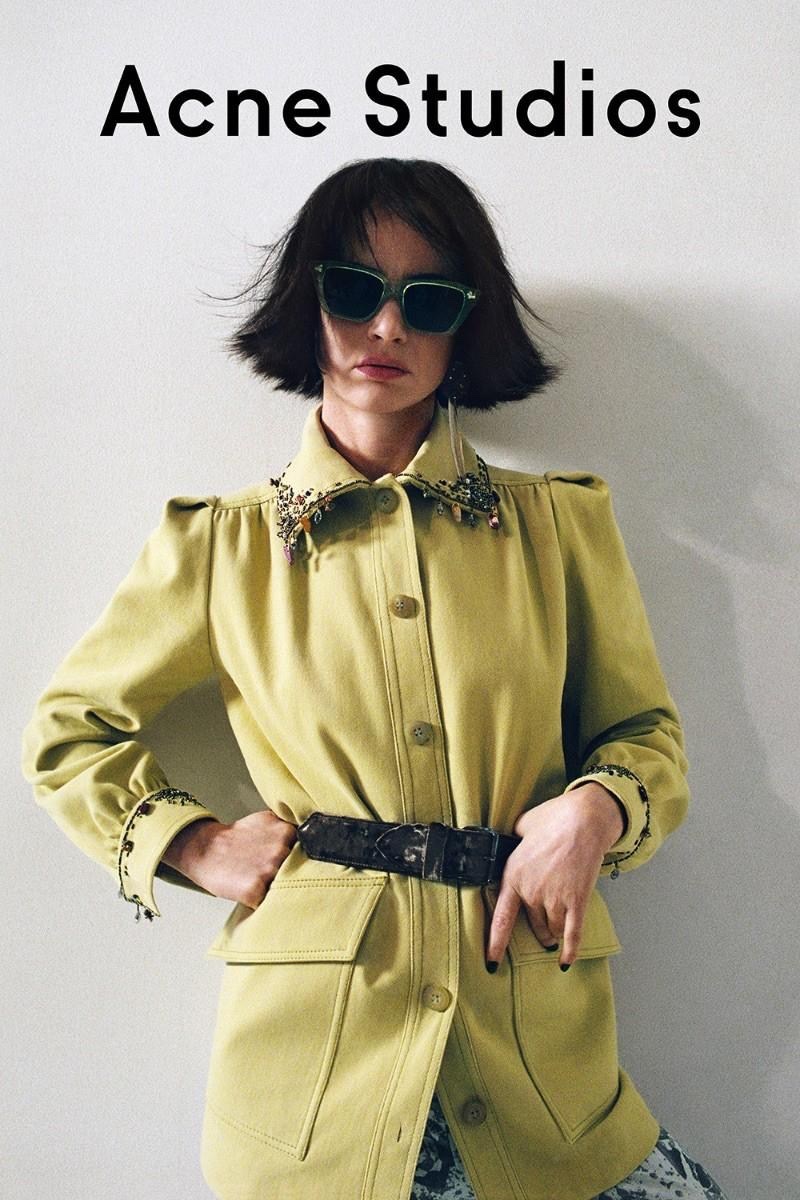 Acne Studios taps Juliette Lewis for its spring-summer 2018 campaign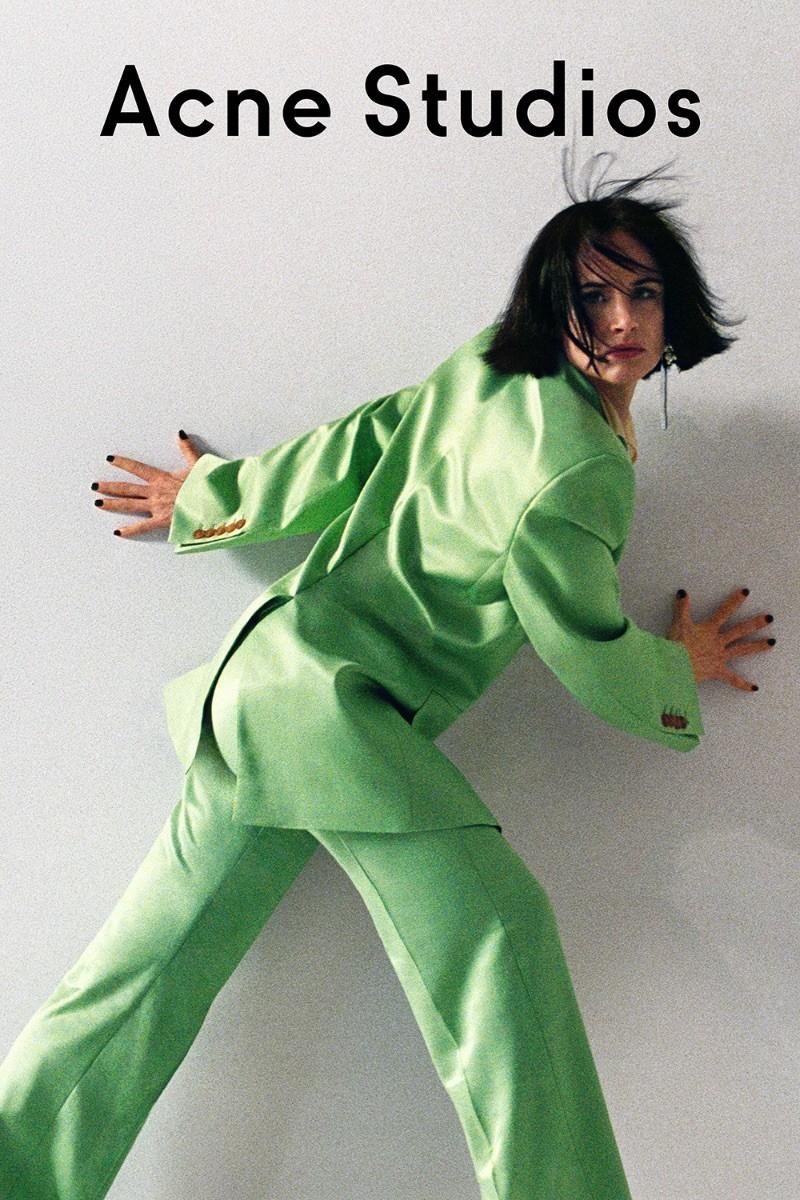 An image from Acne Studio's spring 2018 advertising campaign
Categories

New Posts

Hot Posts